With the four-story Fully Booked branch nearby, it seems like business wasn't going well with Power Books, Serendra as they decided to shut the store down. But of course, quoting Graham Bell, when one door closes, another opens.
The first floor features calligraphy pens for beginners and professionals alike. From fine tips to brushes to nibs, they've got everything.The bookstore gave way to the newly opened art store at the heart of Serendra, Bonifacio Global City—Art Bar. From calligraphy pens to high quality paints, it surely is a haven for every artist out there.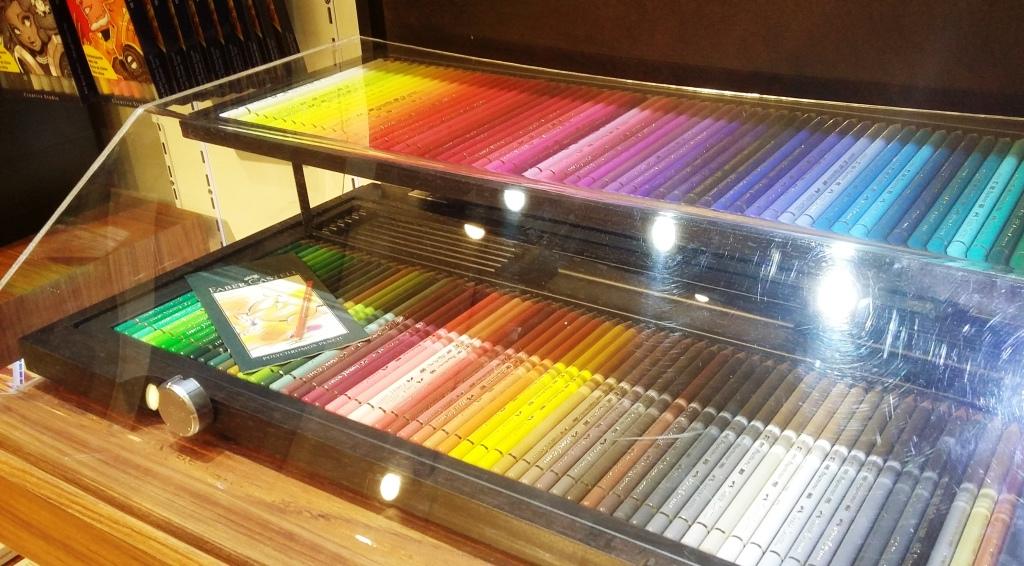 Faber-Castell Premium Brush Pens
I actually spent around fifteen minutes on this table trying out brush pens I couldn't afford to buy. ?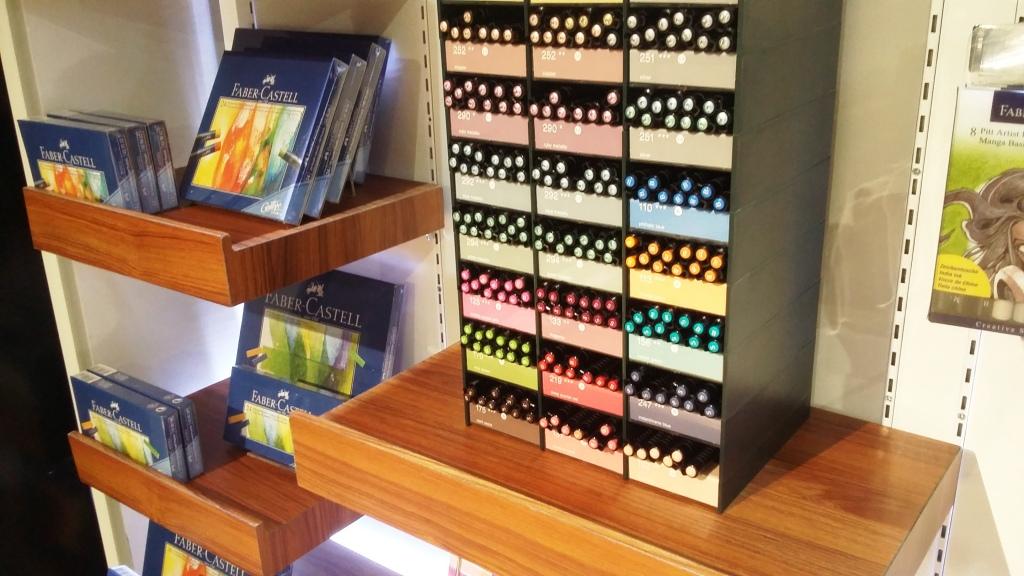 If downstairs caters for your calligraphy needs, upstairs is an eye candy for the little painter in you. They sell premium stretched canvas in different sizes, aquarelle pads, high end acrylics, watercolor and oil, all kinds of paint brushes, and even a canvas stand.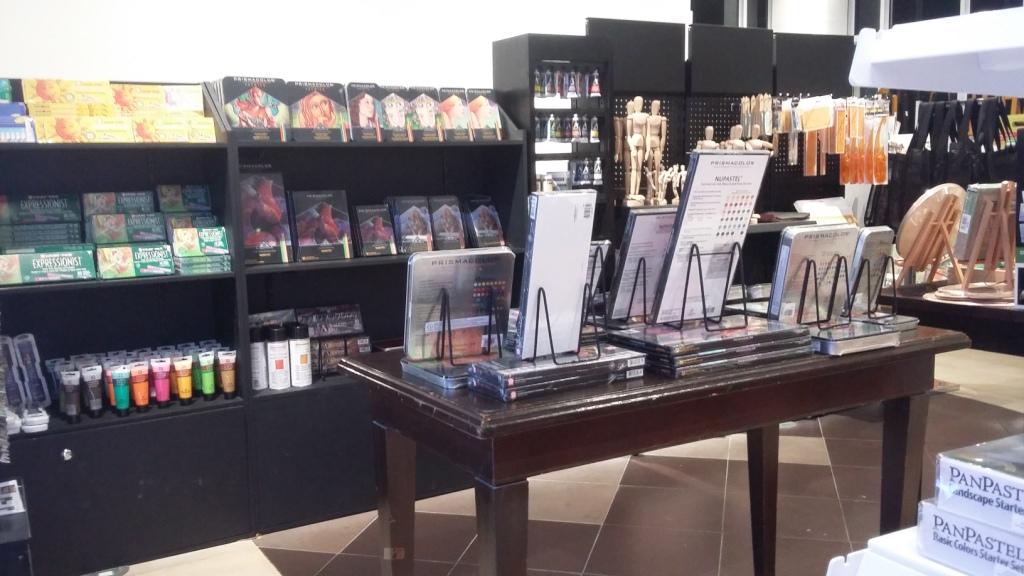 2nd Floor, Art Bar
The items are pricey though. I was looking for a decent watercolor set worth PHP 1,000 to PHP 2,000 but all they have is a palette way beyond my budget. They sell even more expensive individual watercolor pans worth around PHP 500 each.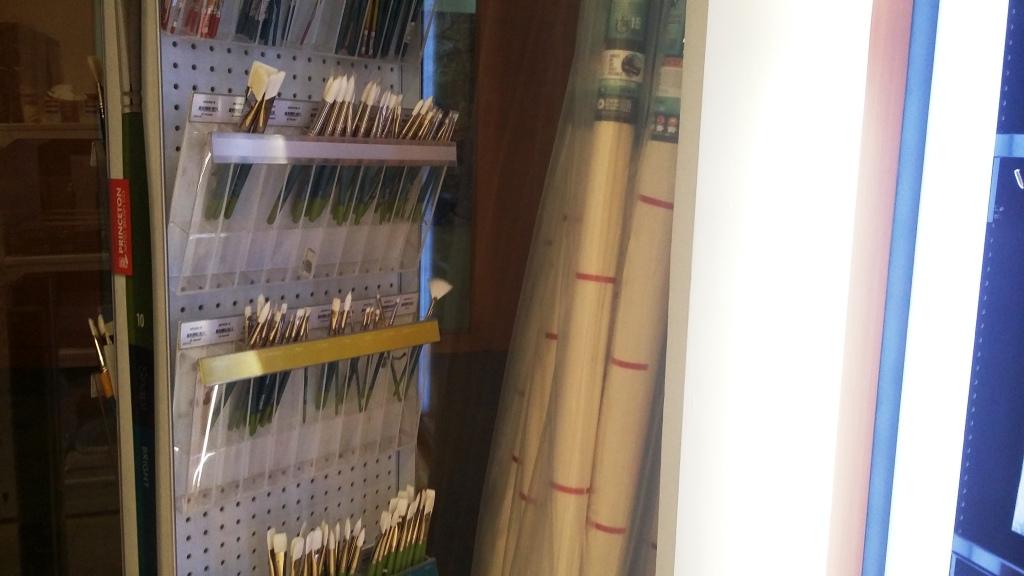 Paint Brushes in Various Kinds and Sizes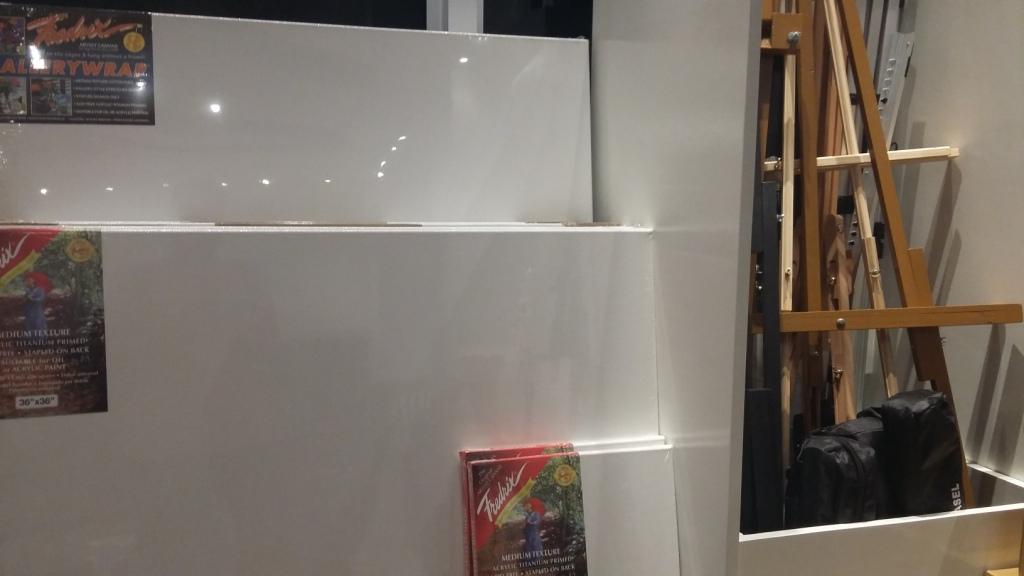 Canvas and Canvas Stand
I ended up buying Faber-Castell pens (I'm trying to learn faux calligraphy, at the moment), watercolor paper and this adorable wooden painter's pallet (I'd always wanted one!). They wrapped my hauls in a paper envelope with Art Bar's logo printed on it. It was pretty cool actually but just a little inconvenient compare to plastic bags with handle. Fortunately, they've got a fancy paper bag for bigger items.​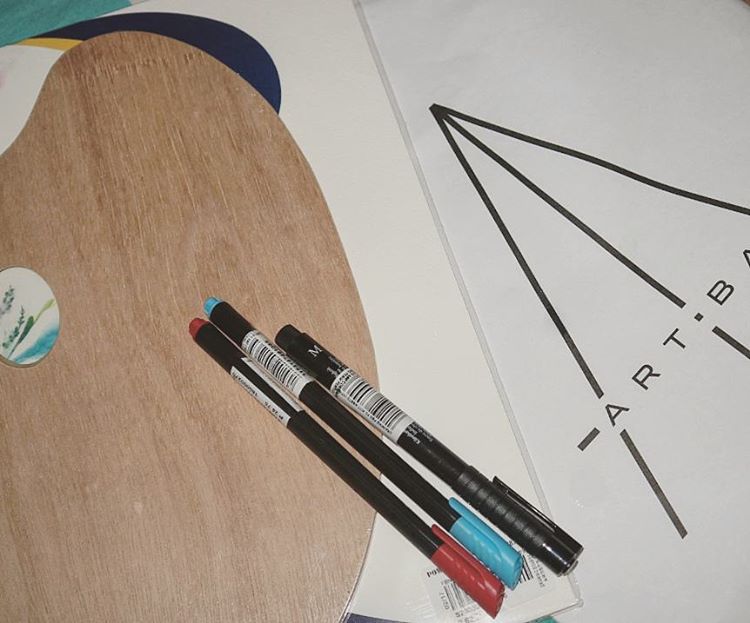 Calligraphy Pens, Wooden Painter's Pallet and Watercolor Paper from Art Bar
P.S.
There's a Toby's Estate at the side with indoor and outdoor seating in case you wanna grab some brownie or have your caffeine fix. I so love the industrial and contemporary look it gives to the overall feel of the store.